Release 1.25.0 is one of the largest in SNH history. With this release, in addition to module updates and enhancements, we have also expanded the software base – the Report Builder and Profile Manager encryption and screenshot functions are now part of SNH. With this update, we are implementing many customer requests that have reached us.
The new Report Builder
With the Report Builder it is now possible to create individual reports and documents directly in SNH and to export them.
The options for adding the data to the Report Builder are located in all places of the SNH. After adding the data can be arranged accordingly. Own notes can be added to each data set.
Account security in SNH
The survey account packages can now be encrypted. AES 256 encryption is used here. This protects the profile data from being read by unauthorized third parties.
YouTube module with extended functions
The next big innovation is the extension of the YouTube module. In addition to individual videos, an entire channel can now be secured. This means that all videos of a channel can be backed up, including the comments. In addition, the linked channels of a YouTube channel can be saved and visualized as "friends".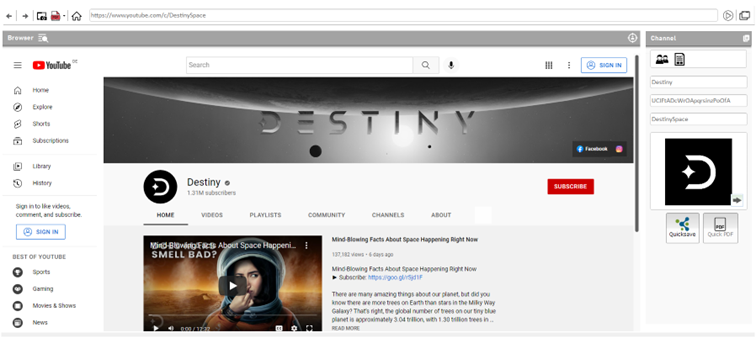 The SNH can now also take screenshots
SNH now also offers a function for taking screenshots directly from the application. You can find this function in the basic application as well as in Analytics and in Network Analysis.
Security update of the Chromium Browser
The Chromium Embedded Browser has been updated to the latest version and thus closes the known security holes of the previous versions.
---
We are looking forward to a lively feedback from you, our SNH community and which improvement requests you still have for us!